START FRESH! 50% OFF SITEWIDE ▸
However you sleep, we've got a comforter (new and improved, may we add) to match your needs. Snuggle up to varied levels of warmth and construction, each tucked within our ultra-soft, 100% long staple cotton shell.
• Down Cluster Fill
• Made in Canada
• 100% cotton sateen shell
• Treated with Ultra-Fresh Antimicrobials
• Hypoallergenic
• Baffle box construction
• Loops on every corner to attach to duvet cover
• Lightweight: Perfect for hot sleepers. Cloud-like softness that comforts without the weight.
• All-Season: Ideal comfort that lasts year round. Like the Goldilocks of comforters.
• Ultra-Warm: For those who like it extra cozy, this comforter is luxurious and fit for snuggling.
We recommend leaving your LuxeCover outside on a dry day or using a dryer on the air fluff / no heat setting and then shaking the product out. Both options will dry out any dust or dirt and fluff the Down. For spills or stains, we recommend spot cleaning with soft soap like Zero or Woolite. The Down Comforter can be dry cleaned for large stains.
Please note, dry cleaning will shorten the lifespan of your Down Comforter -- the chemicals will remove the natural oils in the down and the clusters will break down faster.
If you're unhappy with your purchase, we will find a solution for you! The majority of our products can be returned or exchanged within 365 days, and we'll pay for the return shipping if you're in the US. Returns will be refunded in the original payment method or store credit.

This is the best. I can't wait to go to sleep every night, the dogs might even like it more!
Worth the money ten fold! Will be getting another one soon
Just amazing, overall this duvet has helped my back pain!
Great duvet, very good material.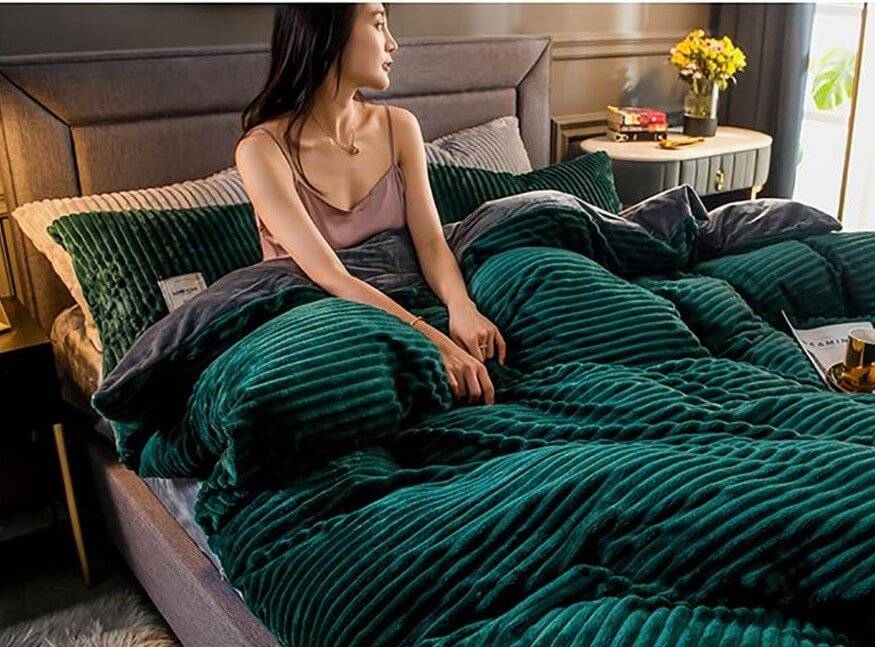 Not too warm, not too cold....
ahh just right!
However you sleep, we've got a comforter to match your needs. Snuggle up to varied levels of warmth and build, each tucked within our ultra-soft, 100% Long Staple Cotton shell.

Warmth levels to fit any season or climate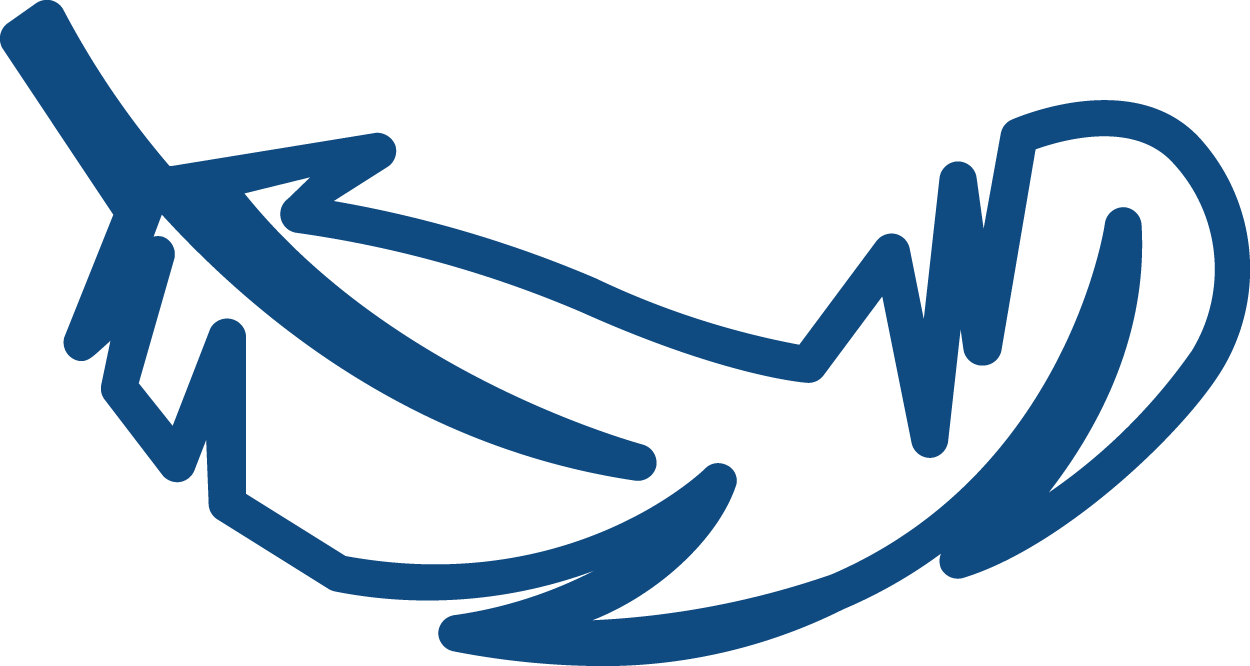 Lofty premium down or down alternative fills
The science behind LuxeCovers®
LuxeCovers known for its soft touch and naturally hypoallergenic. Breathable, durable and smooth. Provide ultimate lightweight and fabulous sleeping comfort with reversible user-friendly quilt design - Versatile usages as bedspread or coverlet to provide warmth and softness - An easy thing to pack along, Any details stand up to scrutiny. Delicately crafted with four ribbons in 4 corners of exquisite duvet cover.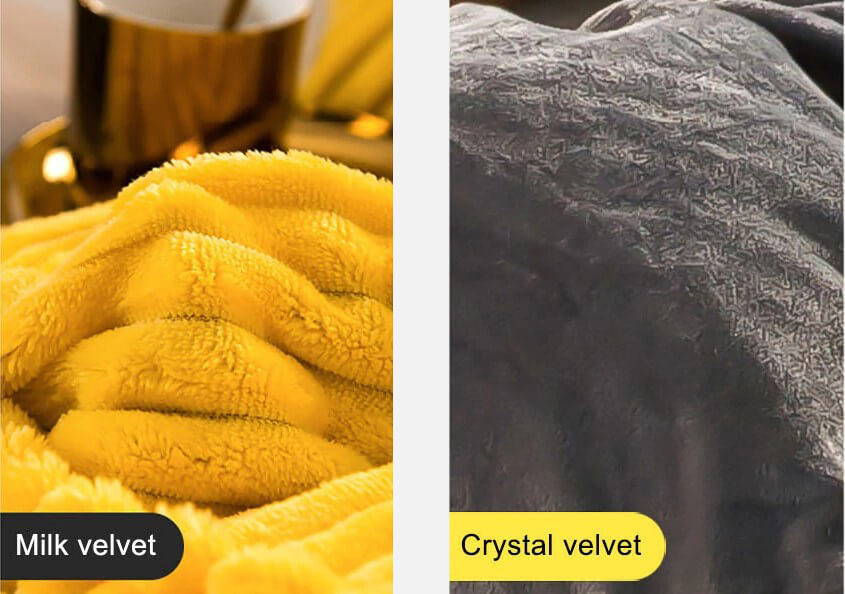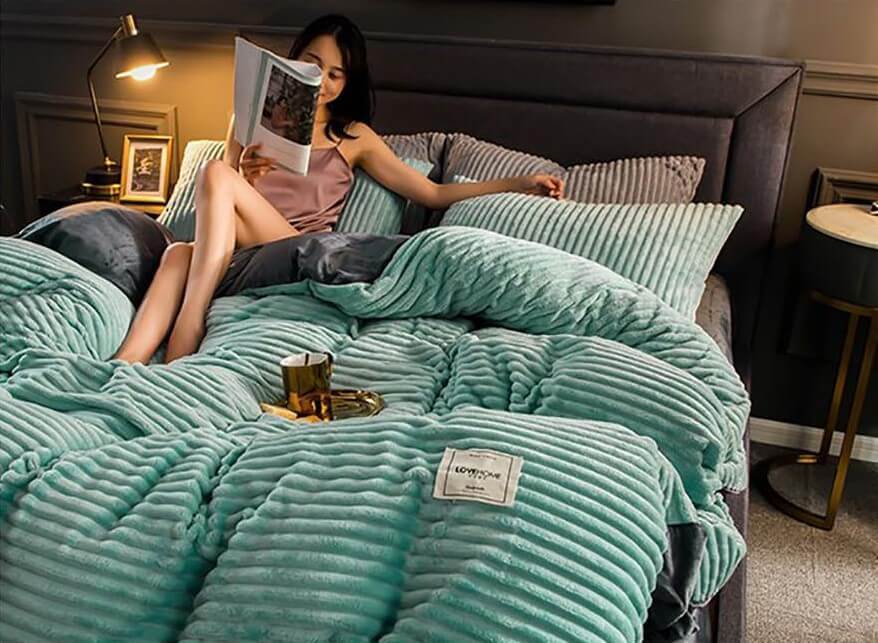 When's the last time you slept
like a baby?
LuxeCovers aims to offer you a better quality sleeping experience. In the winter coverlet can act as the perfect layering piece, adding a decorative element of soft texture for extra warmth and coziness in cold season.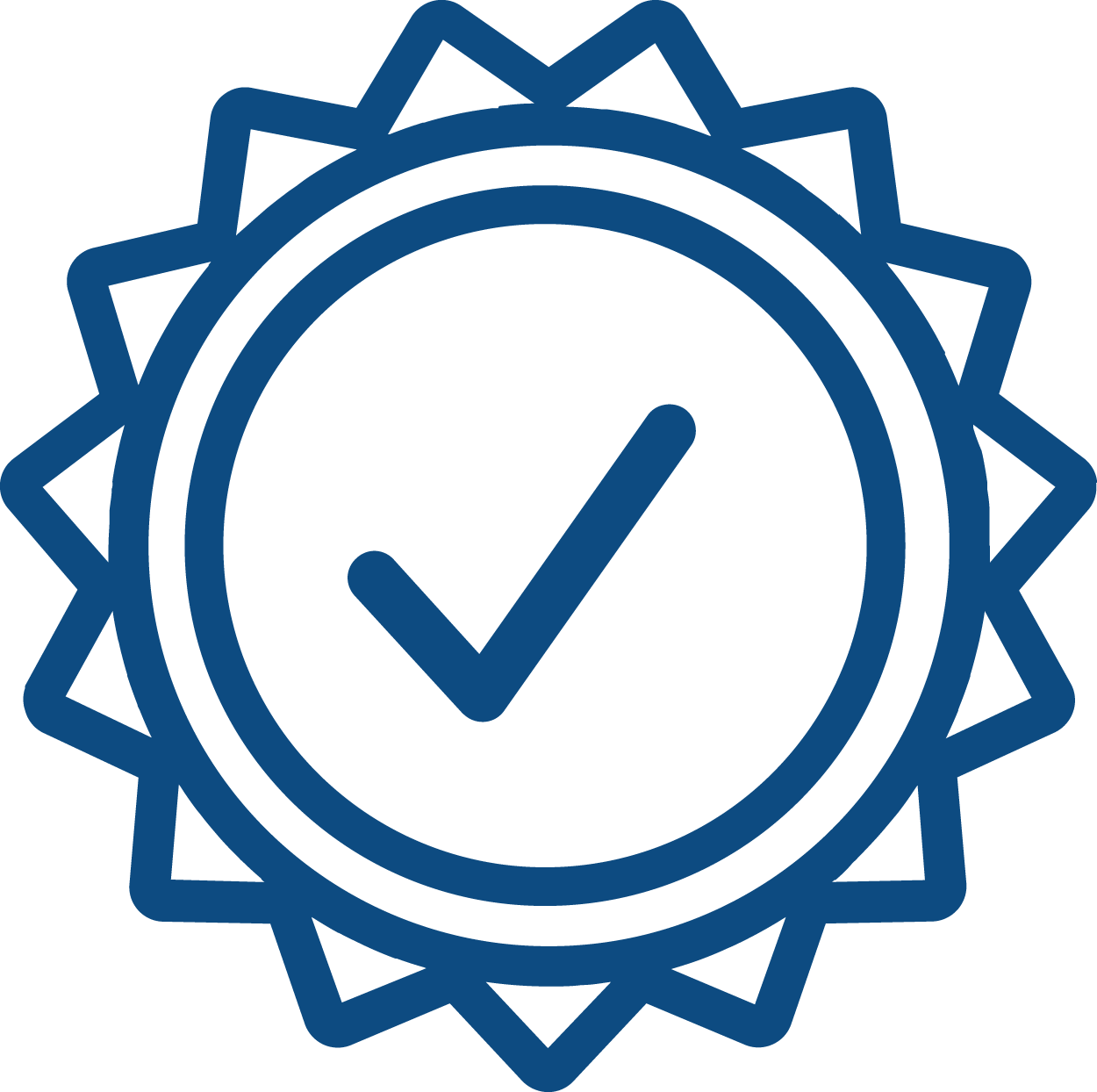 Detailed craftsmanship and lifetime guarantee

Choose from a variety of colors

30-night, risk-free trial
We give you 30 nights to try it on us. Don't love it? We'll take it back and give you a full refund.

Free shipping and returns
Free shipping and returns are included with every order. Non-mattress items purchased from 11/6 through 12/6 can be returned up until January 6, 2021.

Exceptional customer service
Snooze specialists are available seven days a week to answer any question under the moon.
★★★★★ 10,000+ Trusted Customer Reviews
Don't take our word for it
Frequently Asked Questions
What are your duvets made out of?
Our duvets are made out of highly quality polyester
Shipping will be 2-4 Weeks depending where you are based in the US
Yes, there is a 90 day warranty on all products.
Contact us at LuxeCovers@Support@gmail.com for any enquiries, we would be more than happy to help.
★★★★★ 10,000+ Trusted Customer Reviews