Stress & Anxiety Reducing Toy!
"New pop it shape has arrived ! The Keyboard Pop It, a keyboard shaped pop it with detailed pop-able buttons!"
Introducing the POP IT Keyboard !
Relaxes your mind and resets your mood :)

Various colors and rainbow option to choose from

Safe silicone material with great durability

Unique keyboard shape not found in stores

It Can help restore Your mood!!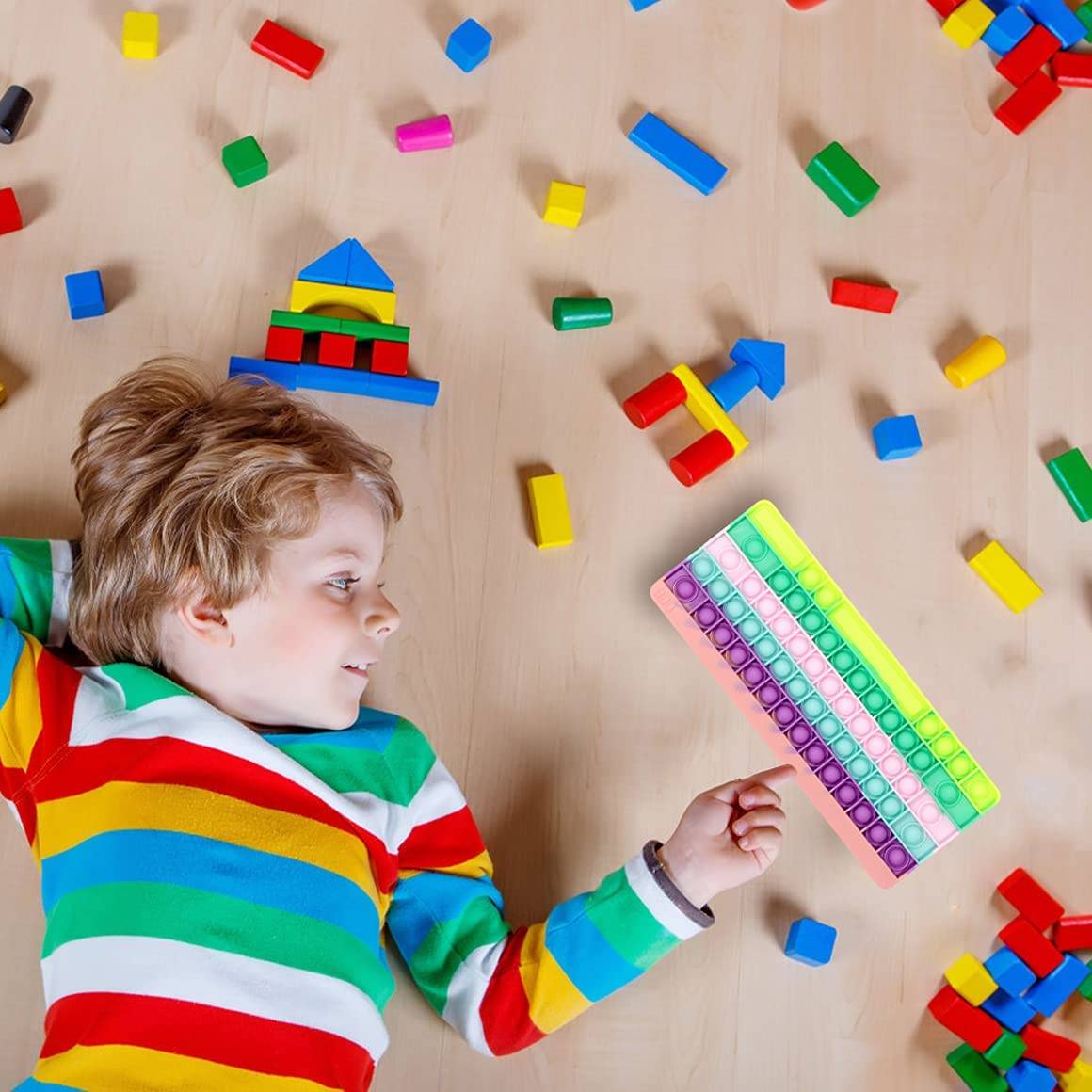 Our Keyboard Pop It can help restore your mood and be the perfect 'reset' you need in the middle of the day. As a stress toy, it can decrease a child's anxiety and distract them from behaviors like nail-biting, playing with hair, etc.
It can be played in a Car, Plane, Restaurant, Camping (it's liquid proof!), school, office, it can also be use to play games...as a Coaster, as a Frisbee, as a Decompression toy, etc..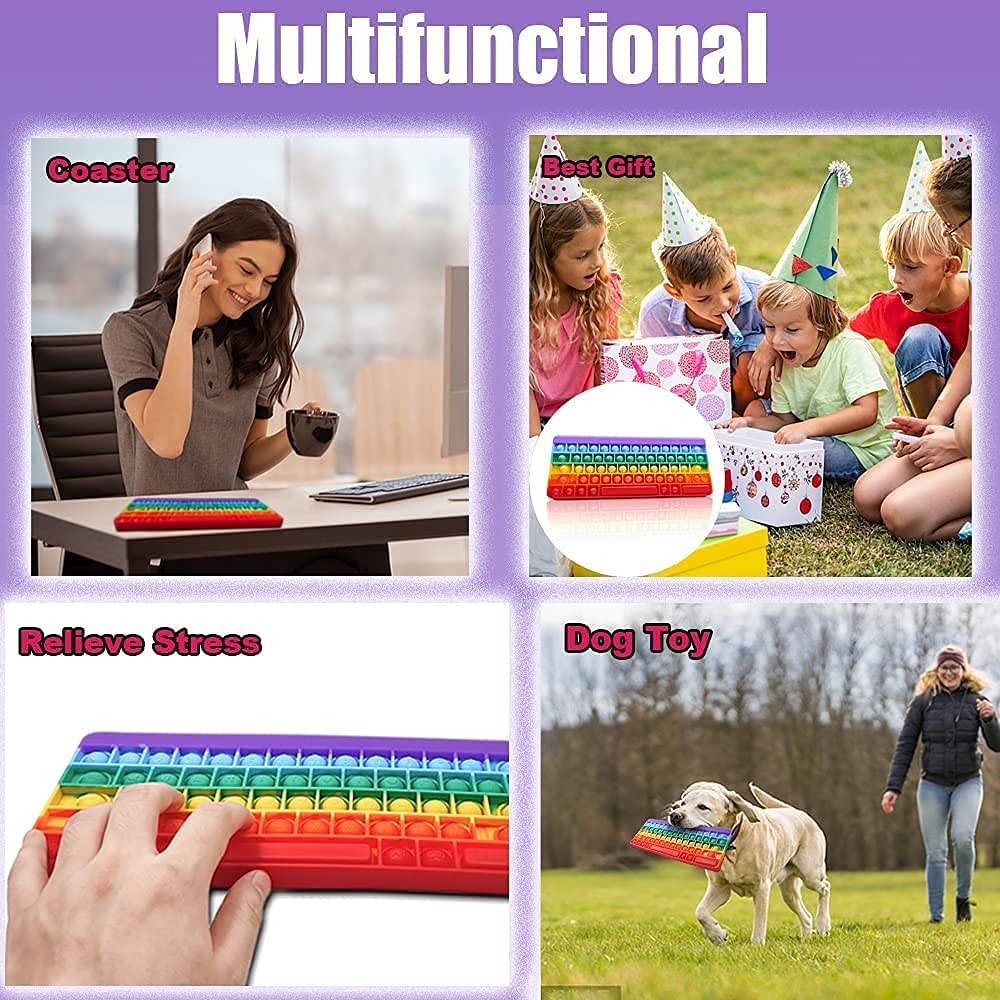 For occupational therapists: Can use this sensory pack for adults and kids with special needs.

For teachers: can also use these as incentives and classroom rewards for activities, or as instruments on their calming corner.

For Parents:These helps redirect kid's unconscious habits, such as nail-biting, knuckle cracking, leg shaking, hair twirling

Relieves Stress, Anxiety Novelty Gift : Excellent Gifts for boys, girls, parents or friends, and autism, ADD/ADHD, OCD, or people with high anxiety or stress, help them to release, enhance concentration and focus on working.
Perfect alphabet and keyboard learning tool : This sensory compression fidget has Clear Letters and Numbers on the keyboard, not only great for learning the alphabet, but also helps early computer keyboard learning.

Durable and Portable : Thick material, not easily punctured, and resistant to ravage. Carried around car trips, school, office play anytime, to keep them busy and enjoy the game. If there are any quality problems please send a message to us, we provide a year of satisfactory after-sales service.

Infinite Bubble Pop Pop : Bubbles create a slight popping sound while you press bubbles down, turn it over then it begins again!! Endless fun!! every popping sound makes you immersed and soothed.