Fits UK/European license plates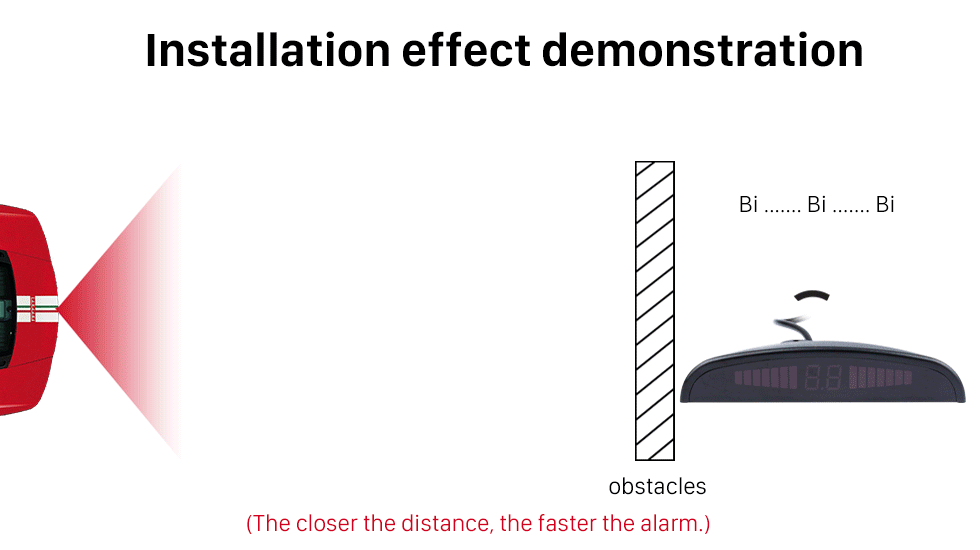 The Car Reverse Radar Sensor System helps to prevent dangerous and costly collisions that occur so easily when behind the wheel. It also helps provide increased safety for passengers, pedestrians, and family members who happen to be around the moving vehicle. Detect small Children and low walls as well.
Choose your quantity above (we recommend getting more than one)
We will deliver straight to your door via tracked & insured shipping in no time at all.
Enjoy a new level of driving & confidence boost within just few short minutes with application guide.

Rated 4.9/5 By 13,521 Customers
"A Life Changing Lip Solution"
Every Woman Can Benefit From

Finest Car Parking Sensors

Long-lasting material, elegant design, and water-resistant, these car parking sensors work brilliantly in all-weather conditions.

Hassle-free Reverse Parking

Makes the best car radar system with vital features such as distance indicator, left & right indicator and control unit, etc.




These are voice-assist car parking sensors that keep your car safe from everyday dings and dents with the best reverse parking kit!



Rated 4.9/5 By 13,521 Customers
Don't Just Take Our Word For It
Verified Customer Testimonials

"Market prize for this type of product is much more.. this is best –Highly recommend it!"

"Just super, everything is working well, motley delivery 18 days to stavropol, thank you very much"

"Amazing product, It came quite quickly, the quality is good, the courier delivered to the apartment...Andd Loved it!"

Rated 4.9/5 By 13,521 Customers
Helps Prevent Dangerous and Costly Collisions
These reversing sensors can help you prevent dangerous and costly collisions. The probe beams at a 45-degree angle, and it searches for the target up and down. You will be amazed that the excellent advantage of this sensor is that it can detect obstacles that are lower than your bumper. This detector will aid drivers if they have difficulty to see from the rear window. It will send an alarm to the driver if there are obstacles at the back of your car. Drivers will know that there are obstacles outside your vehicle, such as flower beds or if children are playing at the end of your vehicle.


Rated 4.9/5 By 13,521 Customers
Frequently Asked Questions
No obstacle, have BIBI sound
Red connect to turn lights, black connect the whole car lights, do not connect the negative.
What does it mean when the display shows different numbers, such as E03-E07?
because the Electric current is not stable, buy a regulator specifically connected to the lights, do not shunt with the other
What does it mean when it display same number?
Sensors should have 50 cm high, with the universal meter amount,sensors should be level, otherwise it will detect the ground.
What will we get in all? (in a set)
Package Includes:
1*Main Control Box
1*LED Display Indicator
4*Parking Sensors with 2.5M/8.2ft Line
1*Hole Saw
1*A saw drill head
1*Power Cable
2*Double Side Sticker