THE INCONSPICIOUS USB SPY CAM
This inconspicuous USB Spy Cam/Charger records at 30 FPS and is usable with an SD memory card. Doubles as a useable smartphone charger. No visible lights while recording so it can be used in any environment.
Loop recording with auto overwrite. Can charge and record simultaneously. Compatible with PC, plug the spy charger into USB port of your computer to view the footage. if you are using a SD card, you can simply pop it into the card reader to view and store the files on the computer.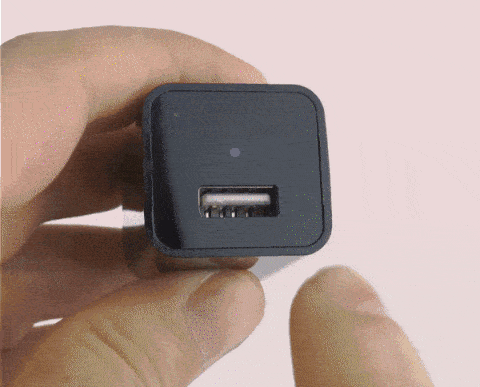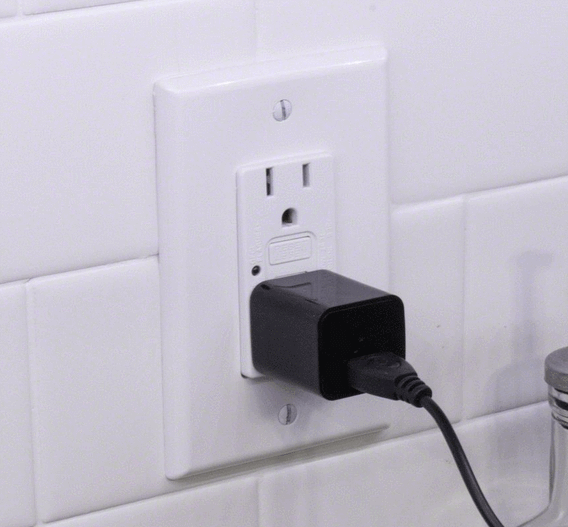 USB charger camera :This security camera is also a USB charger, it can record full HD 1080P video while charging the device without being noticed, monitor the baby at home, office or car security camera , Pets, nanny, thieves or employees.

Motion detection: When motion detection is detected, this camera will record Full HD 1080P video , saving more storage space than loop recording mode.

Fast plug-and-play: just insert a micro card, plug it into a wall socket or power bank or USB port to record automatically!
Storage Capacity up to 128GB memory card

Code Compression : H . 264

Recording Time: 7 / 24 working while charging

Casing Dimension 72*33mm( L " W )t.

WHAT OUR CUSTOMERS SAY ABOUT US!

"Everything works! The truth is very warm, I think for a long time it will not be safe to leave it on for a long time. We need to test under surveillance."

"Very nice wireless IP camera what is good with the Wi-Fi and remotely what is my iPhone thank you "

" Great Customer service...The Person who clarified my doubts were really calm and Helpful...The product was good as well! "

"Good time of day. Got this camera the other day. Quickly enough. Removes in HD, FHD, 4K. Writes sound. Records the problem as you put it in the hole, when there is a flash drive."